John plays the Arts Center in Gainesville, Georgia
March 14, 2009 John plays the Smithgall Arts Center in Gainesville, Georgia as part of the "Evenings of Intimate Jazz" series.
Read the review in the Gainesville Times.

John performs live at the "Jazz Bakery"
Los Angeles- September 11th, 2007

John Signs Book Deal with Bronze Bow Publishing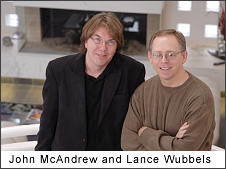 John recently signed a book deal with acclaimed Bronze Bow Publishing and award winning author Lance Wubbels (more info). Lance will be writing three books inspired by John's songs, the first being "You Are My Light". "This Little Town" and "One Little Red Wagon" will soon follow. Each book will contain a CD/DVD of John's song that the book is based on.
Bronze Bow President John Peterson claims, "This is just the beginning of a long relationship with John's music and Bronze Bow."
Please keep checking for release dates and more info, as well as a link to Bronze Bow.

CD Release of "Good Enough"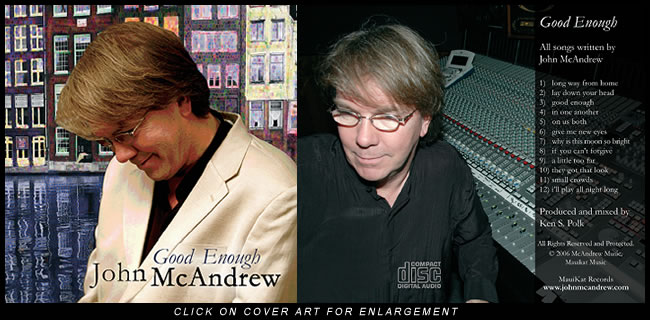 With an impressive lineup of renowned studio and touring musicians backing him up, John McAndrew's latest release "Good Enough" showcases his exceptional talent as a singer/songwriter and musician. From modern Rock, to bluesy Ballads, touching Love Songs, even Inspirational and Americana themes, John's music on "Good Enough" shares a common thread: ~ it plays to the heart and soul of all of us.
John's songs, including three from this new CD, are being used in feature motion picture soundtracks and documentary films.

His ever-increasing fan base all agree: This CD is DEFINITELY more than "Good Enough"!

"Live in Studio C"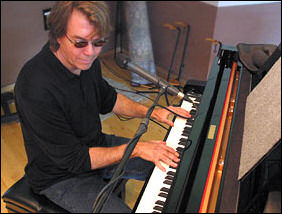 Hear the "Live in Studio C" interview for John's new release broadcast on National Public Radio (NPR)

Read the Press Release
(PDF format 2.4 MB)